How to Promote New Bakery ?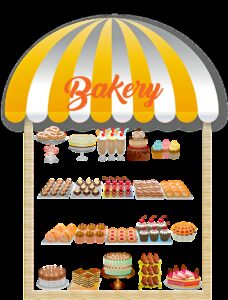 Food and baking industry spanning across the country, especially during the lockdown when people harnessed their talent and started their own boutique bakeries, nor only has the competition risen on the horizon but also provided more options to the consumers.
Marketing is one of the most important aspects of any business if you want to make it successful. Promoting a business isn't easy and requires careful planning if you want to execute it efficiently.
The same holds true for your bakery business also. Once you have the initial materials and licenses in place and have finally opened your bakery to customers, you need to come up with different ways to promote it.
How can I promote my bakery business?
We have listed down a few ways in which you can market your bakery and reach out to more people.
Step 1: Determine your Audience
Before you launch your baked goods and start promoting your bakery business, you need to first determine your target audience. You will need to determine the food products which you are planning to offer to the customers and figure out to whom it would appeal the most. Think carefully about your customer base and the people who are likely to become regular customers to your bakery.Once you have pinpointed your target audience, you will be easily able to come up with a marketing plan for your bakery business.
Entice your customers:

This is the strategy which isn't only free but most effective to build a relationship with your customers, just open the doors and let the aroma of your products waft through the streets, not only will this tempt the consumers but give them a chance to enter your store and make a purchase. It is here where you can strike up a conversation and tell them about your services and products offered, for instance if you offer healthy vegan options, gluten-free cakes, etc., thus, anything and everything which gives you a chance to connect and establish a relationship with your customers.

Offer free samples : Who doesn't like good and tasty stuff …that too free? It does sound an amazing offer and people will mostly be up for trying your products, the best part is that not only you and the other people get to know about your business, but you can experiment with the product variety offered by you and get a genuine feedback on those products, this shall give you a first-hand idea about what the customer wants and how successfully are you meeting the demands.           

                A lot of people prepare a booth inside the bakery to give out free samples while others keep a server outside the bakery to give free tasting. This will help in bringing traffic to your bakery store if they like what they taste. So, make sure that you offer something unique and delicious when doing the free sample marketing.Also, try not to give samples of something that will take too much effort or ingredients like a cupcake, donuts, etc. Giving free samples of mini muffins, cookies.

 Offer classes to learn baking :One way to tap into what people like and getting to know them as well as generating a personal touch is where you can offer baking classes, where you can teach them how to bake certain items famous from your bakery. This will help build a close knit relationship with some of your customers, generate positive word of mouth publicity and give you an insight as to what your consumers want. 

Offer discounts and sell custom merchandise products: Offering products at reasonable rates or at discounted rates is always a great idea to attract customers and generate curiosity regarding your products among-st the people.As a bakery business owner you need to continuously come up with strategies and tactics, that enhance the value of your business, offer tremendous growth and outreach and at the same time is cost-effective, for instance offering coupons, free samples etc. on a regular basis to maintain the interest of your consumers and attract new ones.
Step 2: Determine Best Medium for Advertisement:
Once you have figured out your potential customers, you will need to decide what all marketing mediums you can employ to reach out to them. Always remember that different people will spend different amounts of time in various activities which is what you have to use to your advantage. Now, if your ideal customers are children then you can use the Internet, School events, etc. to let them know about your business.
If your ideal customer base is office-going people then it would be better to put up a few posters or a stall outside the office area or on different social media sites. It is important that you figure out where your ideal customer base is likely to spend time and then use it to promote your bakery business. Also, make sure that you try different modes of marketing like putting posters, giving discounts, etc. in order to attract customers. Always remember that different people will respond to different types of advertising, so make the best of the resources available to you.
Step 3: Start your Business and Employ Marketing Strategies:
Once you have come up with your marketing strategy and target customer base, it is time to start your bakery business with a bang. If you want your bakery business to grow and become popular then getting the right start is important. If you don't spread the word about your new bakery business then no one will get to know about it. So, it is important that you start marketing your bakery before you open it.
         One of the best ways to market your bakery products is by spreading the word to your family and friends and then asking them to do the same. This way, at least 40-50 people will know that you are opening a bakery and will be able to further share the information with their friends and family.
Although word of mouth is not the best marketing strategy, it is a good way to kick-start your bakery business. However, there are several other ways you can promote your bakery so make sure you cover them all. 
Make a Blog or a Website: You can also make an online website for your bakery where you can allow the customer to order things online. An online website makes it convenient for the customers to order their favorite bakery item without having to leave their house and will make you more favorable to the customers.
              Due to the COVID-19, people avoid going to public places an opt for home-delivery services, thus, if you offer online buying facility, then it should be mentioned on your website, as well as, if there are any specific instructions or information regarding the same, then that shall be mentioned clearly on your website, too. You can place your number or address, if there is a physical store and/or an e-mail id, where customers can reach out to you easily and can get quick responses.
Giving discounts and free delivery schemes to your customers will make you more famous among them and more likely to be chosen when the customer needs to order some desserts or baked goods for the home.
Create a Brand and Logo: Yes, one of the best ways to promote your bakery business is by getting a brand name and logo for your business. People relate to brand logos more easily which will make it easier for you to attract customers. So, choose a good bakery name which will catch people's attention and then get a nice and trendy logo for it which will help people realize that you have a bakery business. Once you have a bakery name and logo in place, marketing your business will become easier.
Design Posters, Pamphlets, and Sign Boards:
Try to make posters, pamphlets, business cards, etc. for your bakery and then share it with people around you. This is a good way to garner more customers and make sure that you have complete information of your bakery on these cards and signs. Include your bakery name, location, contact number, and add a few bakery products which you sell over here.
               Another great way to promote your bakery would be by creating a menu for your bakery and then printing it out on paper and then handing it to people who roam around your bakery. People love checking out food items and their rates so a menu will come in handy to make more people aware of your bakery. You can also hand out business cards to your customers and friends so that they can contact you for future orders as well.
Use Social Media for Promotion:
Social Media Marketing has become quite popular recently as people have started indulging in more social media like Twitter, Instagram, Facebook, etc. So, don't miss out on using these platforms to market your bakery business. You can create a page for your bakery on the different social media platforms and then share your content to attract customers.
 You can also reach out to social media influencers or food bloggers to taste your goods and then write about it and promote it for you. Trust me, this is one of the most effective ways to reach out to thousands of people at a time and barely takes any money too.
Social media will play a major role in your marketing strategy and if executed properly can easily get you tons of loyal customers.
Step 4: Participate in Exhibition and Local Food Events:
It is also important that you make your brand recognizable by participating in food events around your area. One such way is by setting up a stall in an exhibition  where you can sell your baked goods and get recognition for your bakery.
You can also try contacting the local food events that are likely to happen in your city and then get yourself a spot. You can also host events in collaboration with other brands by offering to provide the event with free baked products, this will make your bakery more clearly visible to people and will allow you to gather some loyal customers and new opportunities. When you are attending the local food events, make sure that you offer something unique and freshly baked items and make your booth interesting and attractive so that more people come to check it out.
Step 5: Keep your Customers Happy:
One of the most important things to remember is that bad publicity can harm your bakery's image. So, make sure that you keep your regular customers happy and satisfied with good quality products. This is the path to long-term success and growth of your bakery so don't neglect it.
If you keep your present customers happy then they are likely to share the details of your bakery with their friends and family and create a chain of word-of-mouth advertising. This is quite a powerful advertising method and is likely to get you more customers than other advertising mediums.
If you offer discounts and deals to your regular customers then the chances of them recommending you to their friends increase further and help in bringing more customers to your bakery store. 
                    Lastly, you need to create a loyal network for your bakery. This means that you need to attend various food conferences, bakery events, etc. where you will get in contact with other bakery owners, vendors, etc. who can help in promoting your business.
Networking will make your bakery business easier to handle and grow as you will have contact information of other vendors and businesses who might need your services or who might help you in getting good bakery events to expand. Trust me, networking goes a long way in growing your business and can help you in sticky situations as well.
 We have presented you a mix of ideas to further your bakery business, by incorporating a healthy mix of online and offline methods, the matrix to be followed shall depend upon your business needs and resource availability. As the bakery business is booming, so shall the needs for smart and strategically crafted Digital Media strategies.