It's fair to say that carbs are a hot topic these days !!
Carbohydrates are the building blocks of our body. They are the body's primary source of energy and essential for its proper functioning. In recent times there have been many debates on why they are wrong or good for you. Many people, fearing weight gain and obesity, cut out carbs entirely from their diet. But these low-carb diets have a harmful effect on various organs and can cause serious health repercussion.
Research has proved that not all carbohydrates are bad for you. Some are very beneficial and provide a load of essential nutrients. Depending on their chemical constitution, carbohydrates can be divided into three categories- sugars, starches, and fiber. They form an important pillar in a well-balanced diet, but only the right kinds will provide you with health and nutrition.
Carbohydrates can also be divided into simple or complex carbs.
Good carbohydrates

 are those that are healthy for the body. They are unprocessed and contain the right amount of fiber. Examples of good carbs would be vegetables, fruits, whole grains, legumes, bananas, potatoes.
Good carbs are usually complex carbohydrates, i.e., they are made up of long chains of sugar molecules. In complex carbs, the energy is released gradually due to the presence of fiber. This leads to a slower spike in blood glucose and causes no worrisome fluctuations in the blood, and the energy release is more consistent compared to the bad carbs. The person feels fuller for longer and doesn't face mood swings or frequent hunger pangs. Good carbs also improve metabolism and boost immunity.
Complex carbs are rich in vitamins, minerals, and fiber. Whole wheat flour, quinoa, brown rice, corn, barley, and whole wheat bread and pasta. When consuming any whole wheat packaged product, check labels for added sugars. These should be low else the whole purpose is lost.
What Are Bad Carbs?
Bad carbs are those that provide us with energy but are not healthy and nutritious. They are processed and refined carbohydrates. Since these are stripped off their fiber, these are usually simple carbs. Examples of bad carbs would be colas, sweetened beverages, ice creams, French fries, products made with refined flour like white bread, white pasta, and white rice. The thumb rule is that whiter the product, the more processed it is.
The reason why these carbs are bad for you is that they are readily broken down in the body, and the energy is released. This leads to a spike in blood sugar. These are empty calories as the body gets the energy but no nutrition. Having a diet rich in refined carbs can lead to many diseases like diabetes, heart problems, obesity, Alzheimer's and even cancer.
What are total carbohydrates?
Foods and drinks can have three types of carbohydrates: starches, sugars and fiber. The words "total carbohydrates" on a food's nutrient label refers to a combination of all three types.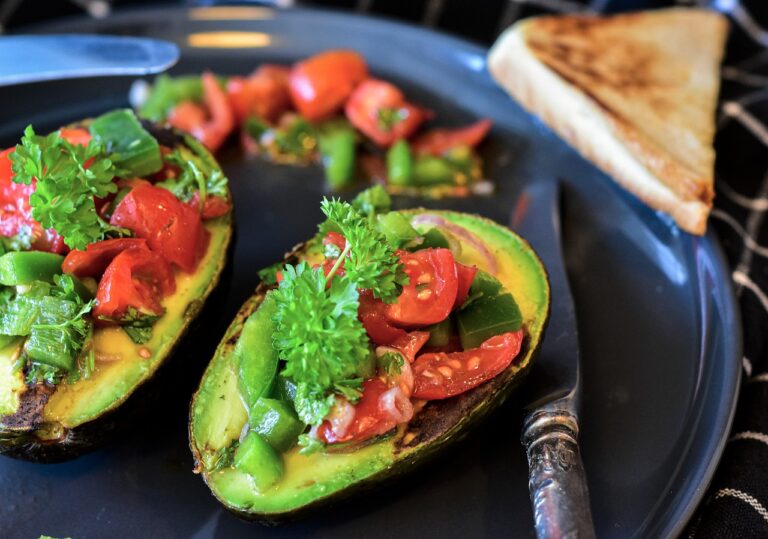 Do You Know…
Simple carbs impact blood sugar levels more.
If you're someone who is living with diabetes, you may already be intimately acquainted with counting carbohydrates.
"In regard to living with diabetes, there's no such thing as good or bad carbs—both can be enjoyed,". Simple carbs will have a faster and more drastic impact on blood sugar levels. Since a key component of diabetes management is keeping blood sugar levels within a safe range, this is an important thing to keep in mind. For people who manage their diabetes with insulin, a meal or snack high in simple carbs will likely require a higher insulin dose than a meal high in complex carbs.
Our  Great-Great Grandmother Knew Better
Your great-great grandmother would know potatoes. She'd be wary (and we should be, too) of potato chips, not to mention French fries with chili cheese sauce. She'd recognize fresh strawberries and oats, not strawberry flavored breakfast cereal. She'd know whole-grain bread, not bagel snack chips.
If she were from Italy, she'd know fresh tomatoes, garlic, and herbs, not canned tomato sauce.
What, more specifically, are real, or good, carbs?  They're fresh fruits; fresh vegetables; whole grains like oats, barley, whole-grain couscous, brown rice, quinoa, millet, and sprouted whole-grain bread; starchy vegetables like potatoes, corn, and yams; and legumes like black beans, peas, and pinto beans.
Enjoy home life more (and restaurants less).
One of the best ways to achieve optimal health and escape our obesity-causing culture of fast foods and bad carbs is to eat at home more often. Put a huge platter of fresh fruit and veggies on the kitchen table. Eat everything in it every day. Replenish it every day. If you can, plant a vegetable garden.
If you can't, go grocery shopping. And it doesn't have to be a health food store Anywhere in America you can get whole, healthful foods like fresh fruit, fresh vegetables, potatoes, brown rice and other whole grains that you cook, and beans, as well as nonfat dairy foods, fish, chicken, and even lately, very lean red meat like bison.
Better yet, visit your local farmer's market, where you'll find wonderfully good carbs (no added sugars, salts, or fats) picked at their peak of flavor. Yes, the very same food your great-great grandmother would have recognized as food.
When you return home, retreat to the kitchen away from the stresses of the day. Lose yourself in the joy of your own cooking. Then sit down to a meal that's tremendously good, and tremendously good for you, carbs and all.