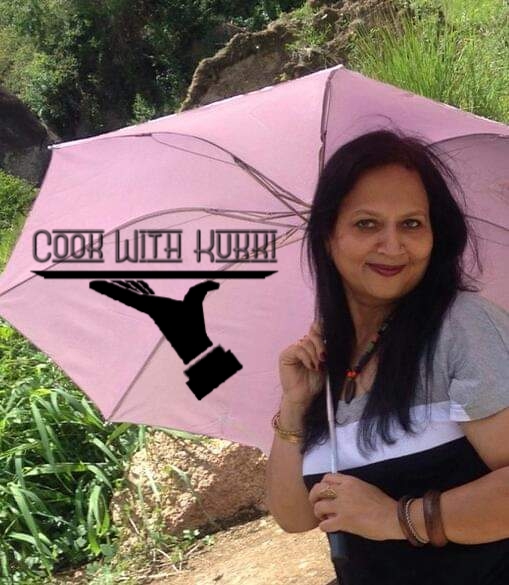 Cooking is an essential part of life, but for some, it is  more than life. Some find cooking soothing and for some, it is an escape. But most importantly, cooking brings people together and binds them.
India's rapidly growing food industry has provided an opportunity to many women who are working from their own kitchens. They cater to the growing demand for regional cuisine, healthy food, organic meals, customized vegan or gluten-free meals, etc.
Being a home chef is itself empowering. One has total control over inventing something new in the kitchen. For those who are not eager to work under someone, all you need is to grab the chef's hat and start up. So, the old saying fits here perfectly – My kitchen , My rules!
Meet our Bangalore based Home Chef Ms. Sangita Sharma. She became a home chef and more than thirty years of cooking experience. She started "Sangy's Kitchen" from her residence. It's been one year since she also started her YouTube channel "Cook with Kukki".
Ms. Sangita Sharma was born and brought up in Gujarat, India. Her interest in cooking started from an early age. She is married to a Delhi-based businessman and has 3 children. Sangita Ji started cooking at a very early age. She is an Indian Home Chef, YouTube personality and also provides catering services in Bangalore. Her specialties are mainly traditional Indian cuisine.
And, how did she start? She used to go to kitty parties where her friends and family members used to appreciate her food and that motivated her always. This motivated her to try something new, some fusion food, traditional food etc. With every success, she started trying new cuisine and new recipe which would bring more accolades to her. This provided more strength and confidence to her, and that's when she thought to convert this love for cooking into her profession. She is now successfully running "Sangy's Kitchen" from her Bangalore-based apartment in DLF Westend Heights.
Just imagine, a homemaker with a sheer passion for cooking started her own venture and now is one of the successful home chef that we all know. She is an inspiration to all such women who want to make a mark in this noble profession.